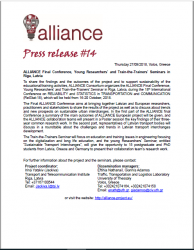 ALLIANCE Final Conference, Young Researchers' and Train-the-Trainers' Seminars in Riga, Latvia
Download the Press release

In 2017 within RelStat-17, the project management board of the ALLIANCE project announced the scientific excellence award for the young researchers taking part in the collaboration teams of the ALLIANCE project.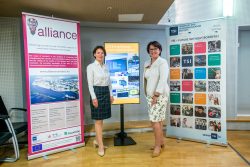 The Association of Pan-European Coach Terminals (APC) celebrated its 15th anniversary by organizing a workshop entitled "Innovations in passenger transport with bus and coach and terminal development in the future" in Riga, September 3-5, 2018.

The University of Thessaly, Department of Civil Engineering, Traffic, Transportation and Logistics Laboratory – TTLog, organized the 4th Conference on Sustainable Urban Mobility – CSUM2018 which was held at "THE SKIATHOS PALACE HOTEL", in Skiathos Island, Greece on 24 – 25 May 2018.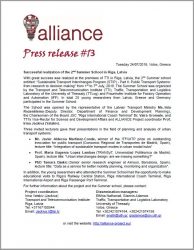 Successful realization of the 2nd Summer School in Riga, Latvia
Download the Press release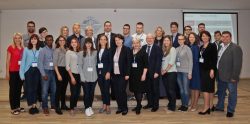 With great success was realized at the premises of TTI in Riga, Latvia, the 2nd Summer school entitled: "Sustainable Transport Interchanges Program (STIP) – Part II: Public Transport Systems: from research to decision making" from 1st to 7th July, 2018. The Summer School was organized by the Transport and Telecommunication Institute (TTI), Traffic, Transportation and Logistics…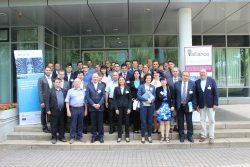 On June 19-22, 2018, the Institute for Logistics and Material Handling Systems of the Otto von Guericke University (OVGU) Magdeburg, in cooperation with Fraunhofer IFF and with the support of ALLIANCE project, hosted the 11th International Doctoral Students Workshop on Logistics. The Workshop was in the frame of the 21th IFF Science Days of the Fraunhofer Institute for Factory Operation and Automation.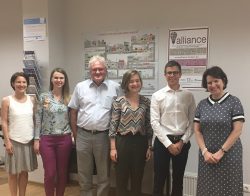 On May 30, 2018, Transport and Telecommunication Institute represented by Prof. I. Yatskiv and Ms. K. Malnaca, in collaboration with the International Transport Forum (ITF), organized a discussion about road safety governance in Riga, Latvia.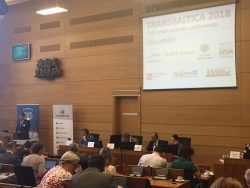 TTI researhers Prof. Irina Yatskiv (Jackiva) and Dr. Genadijs Gromovs took part in the XXI International conference "TransBaltica 2018", which was held  on May 31 in the premises of the Riga City Council.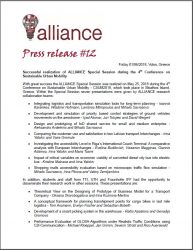 Successful realization of ALLIANCE Special Session during the 4th Conference on Sustainable Urban Mobility
Download the Press release