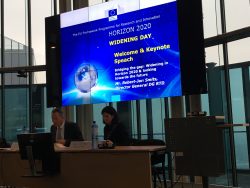 The European Commission organized on November 8, 2017, the FIRST WIDENING DAY in Brussels, Belgium during "The WIDENING CONFERENCE: Towards the Creation of a Widening Community". The scope of this event was to bring together all coordinators of the three widening actions ERA CHAIRS (FP7 and Horizon 2020), TWINNING and TEAMING (phase 2) and to create a WIDENING COMMUNITY, in order to exchange best practices, experiences and create new links for future synergies.
After the welcome and introductory session, participants were separated into three groups based on the actions their project belongs to, while in the afternoon all projects' representatives came together for a widely communication on the achievements. ALLIANCE project was represented by Prof. Irina Yatskiv (Jackiva) (Coordinator) and Assoc. Prof. Eftihia Nathanail (Dissemination Manager).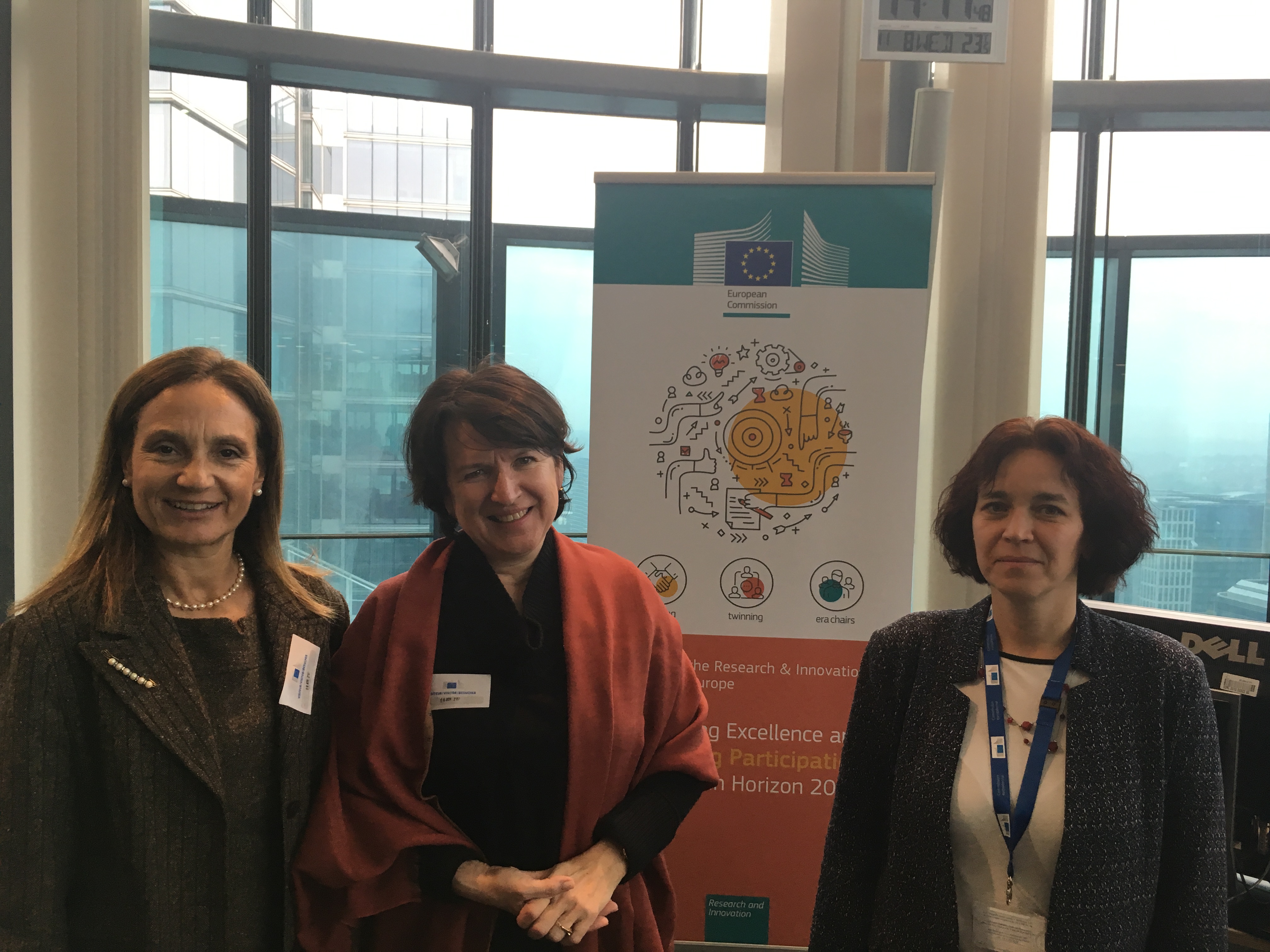 Photo: (from left to right) Assoc. Prof. Eftihia Nathanail, Prof. Irina Yatskiv (Jackiva), Mrs. Agnes Hegyvarine Nagy (Project Officer).